On Friday 10th March 2023, the KNCV Working Group Separation Science will organize the Spring Meeting 2023, sponsored by company Agilent. Lecturers from universities, research organizations and industry will highlight their research on novel techniques and applications in GC, HPLC and CE with a special focus on Challenges and Solutions in Separation Science .
This one-day meeting will take place at Hogeschool Leiden (HSLeiden).
Program:
09:30–10:00
Registration with coffee/tea/Posters
10:00–10:30
Separation Science @ research Group Metabolomics
Peter Lindenburg, Leiden Centre for Applied Bioscience, University of Applied Sciences Leiden
10:30–11:00
The challenges of using carrier gasses other than helium in GC/MS
Jaap de Zeeuw, CreaVisions
11:00–11:30
High-throughput lipidomic analysis in library screening
Jos Brouwers, AVANS Hogeschool
11:30–12:00
The need for speed and solutions for fast GC(MS) analysis combining existing knowledge with latest developments in GC
Jan-Willem Marinissen, Agilent
12:00–13:30
Lunch and labtour LCAB/HSLeiden/Posters
13:30–14:00
Quantifying the unknown using unknowns: challenges of chlorinated paraffin analysis
Kirsten Kraetschmer, Wageningen Food Safety Research
14:00–14:30
Robust native LC−MS platform for in-depth proteoform characterization
Guusje van Schaick, Leiden University Medical Center (LUMC)
14:30-15:00
Characterization of Dye-Loaded Nanoparticles by Comprehensive 2D-LC Combining Hydrodynamic and Reversed-Phase Liquid Chromatography
Joshka Verduin, Vrije Universiteit Amsterdam VU
15:00–15:30
Want to be as famous as Golay and van Deemter? Tear down THESE barriers
Marieke van Deursen, AVANS hogeschool and Hans-Gerd Janssen, Unilever/WUR
15:30–16:30
Closing and Drinks

Posters:
There is a limited number of poster boards (A0 size) available. Max. 5 students per UAS to be selected by their teachers. Please mention your poster title when you register for this meeting.
Costs:
This meeting is free of charge, but registration is required. There will be a numerous-fixus for students
Location:
Hogeschool Leiden, Zernikedreef 11, 2333 CK Leiden, the Netherlands;
Room F0.015, from the main entrance you will find signs where you need to go.
Parking:
For parking please consult the following link.
Public transport:
Leiden Central train station is a 15-minute walk from the location.
Registration:

Deadline for registration is: March 3 2023.

Sponsor of the evenment: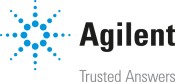 WGS website: https://sac.kncv.nl/wgs
We are looking forward to a successful event and hope to meet you all in Leiden on March 10.
The WGS board